Develop the discipline it takes to eliminate extraneous words (more on this shortly). Resist the temptation to wax lyrically and get to the point. Not sure if a paragraph works? It probably isn't. Be tough on yourself, and know when to delete or rework something. Your work will be much stronger as a result.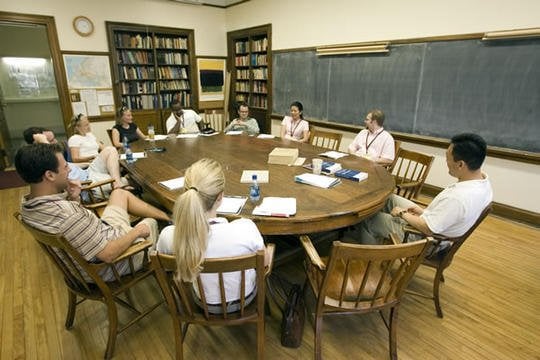 Why Writing Skills Are Important for Every Job—and How to Improve Yours
MoMo Productions/Getty Images
Have you ever sent an email no one seemed to understand that ended up derailing the timeline for an entire project? Or written a report that you then had to explain verbally to everyone after they read it?
Even if you're not in a job where writing is a core component of your professional duties, you probably use your writing skills every day to communicate with others through text (whether it's over email or Slack, in a monthly or quarterly report, in the form of a project update, or otherwise). If fact, strong written communication skills are one of the top attributes employers look for, regardless of the job they're hiring to fill.
If you're in a writing-centric or writing-heavy role—for example, marketing—you might already be aware of how your writing skills help you daily. But even if you aren't in one of these jobs, "Writing is an essential skill in the workplace, especially today with more and more people working remotely," says Muse career coach Jennifer Smith, founder of Flourish Careers. In an increasingly online world, "There's less face-to-face interaction and more written interaction."
Strong writing skills help you to communicate with others without having to schedule a meeting or phone call. They ensure readers understand the key points of what you're trying to get across, come away with the ideas and impression you want them to, and, in many cases, take action to do whatever you're hoping they'll do.
"Most professionals have to craft business emails," says Muse career coach Tara Goodfellow, owner of Athena Consultants. Emails might be how you update your team on a project, request information from a colleague, or how you follow up on a meeting with clear next steps. And in some instances, an email is how you make your first impression on a new person. For example, if you're an account executive reaching out to a prospect via email or LinkedIn, "A well-written sales pitch to a critical client will increase your credibility and help you land the new client," Smith says.
You likely also use writing skills outside of email. Maybe you put together presentations that incorporate text or need to write a report on the results of something you did or researched. Or perhaps you're going on vacation and you're writing up what you need your teammates or reports to know or take care of while you're out.
Writing is something others can refer back to at any point—as opposed to verbal communication, which might have to be repeated and requires both parties to be available at the same time. Written records can be particularly helpful when you're trying to standardize how your team or company handles recurring tasks or training new coworkers to take these on. "Clearly writing and documenting new procedures can allow for future consistency and improved quality control," Smith says, even if you're not available to meet with and explain the processes to each new person taking them on.
Research
Before you write a single word, you need to do your research about the topic you're writing on. Gathering information that's up-to-date and accurate is a key part of writing, and the process may help you figure out what content to include. Depending on what you're writing, research may involve learning about your target customer—whether it's an overall target market or individual company—evaluating sources for strength and credibility, talking to experts, reviewing and analyzing data, or talking to other members of your team.
An outline is a pared-down sketch of what points or topics the document you're working on will cover and how you plan to structure the information, which can give you a roadmap to follow as you write. Creating and following an outline ensures you're incorporating all the important information in the right order and not being repetitive or straying too far from your point. It's often easier to get outside input on an outline than to write an entire report or similar only to find out key information was missing. Outlining skills can also be used to map out a non-writing project ahead of time or plan a process, which can be especially helpful if you're delegating to or collaborating with others.
Dissect Writing That You Admire
Find a handful of recent blog posts you really like, then print them out. Next, just like your high school English teacher did, take a red pen and highlight things you liked: certain sentences, turns of phrase, even entire paragraphs. Examine why you like these elements, and see if there are any common threads in your favored reading material. See how writers take one subject and transition into another. Apply these techniques to your own work.
Immediately, you're hooked by Morris' opening. You can't not read to see what happens next. The pacing is excellent, it grabs your attention, and best of all, it keeps you reading. This piece was first published back in June, and I still remember it. Read the full post here, and see how Morris masterfully tells the story of a band named Death and how this relates to writing content.
Imitate Writers You Admire
Just as you probably have a list of blogs you read often, you'll likely also read the same writers on a regular basis. Identify what it is you enjoy about their work, and see if you can use it to improve your writing skills. Does a writer you like use humor to spice up dry topics? Try it. Do they use pop culture references to make their work entertaining and useful? Try that, too.
When I first started writing, I imitated some of my favorite nonfiction writers and essayists, such as Joan Didion, Truman Capote and Bill Bryson. I also attempted (and failed) to imitate writers such as Dave Eggers and Dan Kennedy, but soon realized that I wasn't funny enough and gave it up. Over time, I eventually developed my own style, but reading the works of these writers and seeing how they constructed their essays and books was immensely helpful to me as a writer (see tip #3).
Ways to weave in your skills for a job
Keep in mind that skills should be highlighted in your work history and other resume sections, such as volunteer activities or professional certifications. There, you'd be less likely to name a specific skill than to show it — for example, you "led a team project" to successful completion, not you "have leadership skills" or "project management skills."
Here, you would also give concrete examples of the impact you made at your current or past employer. Impressive skills on your resume will get you careful consideration. Impressive results on your resume can get you the interview — and possibly the job offer.
Communication — Focus on your verbal, writing and presentation skills, but also your collaborative and customer service skills. In your work history, show how your track record of strong communication with your colleagues, manager, clients or customers delivered solid results.
Multitasking — It might be more challenging to show quantifiable results for multitasking. But you can still give the employer an idea of the competing tasks and situations you've handled regularly — and how you did so calmly and efficiently.
Leadership — You don't have to be in a managerial role to show leadership. Taking charge on an important deliverable of a larger team project, working in an entrepreneurial manner independent of a team, burrowing deep into a problem above and beyond expectations to reach a solution all demonstrate leadership and an ability to inspire colleagues. Outside of your official duties, stepping up for volunteer roles within the company can also create opportunity to demonstrate leadership by action.
Problem solving — Show the essential role you've played for current and past managers by spotlighting examples of when you'd double-down on resolving longstanding team problems or show creativity when faced with a challenge.
Dependability — Hiring managers want people on their teams who'll do what they say they're going to do. Dependability can be particularly important if you're working with outside clients, when missing a deadline can mean lost business and a damaged reputation.
Technology — The technology skills on your resume should be relevant to the job you're pursuing. If you're looking for an administrative assistant role, you don't need to fit in that coursework in data logic you took before switching majors. And if you're a UX designer or computer programmer, there won't be much call to advertise your familiarity with Word or Google docs.
What shouldn't you do with job skills on your resume?
Don't exaggerate or lie about your skills — or anything else. Never give in to the temptation to inflate a job title, add a certification or skills you don't have, or embellish a job tenure that didn't last as long as you say it did. Making false claims or stretching the truth isn't worth the risk. Most companies conduct background checks and call references, and falsehoods will severely damage your trustworthiness — and likely cost you the job.
Don't leave out numbers. As we've discussed, don't be vague. No matter what position you're applying for, you should try to quantify your value. Did you reduce expenses for your company, increase sales or reach new target markets? Did you respond to customer inquiries or process orders X% faster than the previous year? All of those accomplishments involve numbers that you can use in your resume.
Don't misuse words. Check your resume for wordiness. If you feel like a section is short, it can be tempting to get flowery with your language, but "owing to the fact that" is nowhere near as good as "because." Also avoid using business jargon or clichés like "synergize" or "outside the box."
Don't forget to proofread. Before you send in your resume, go over it with a fine-toothed comb for spelling, grammar and formatting mistakes. Then ask someone who understands your job-search goals to look it over. Review a printed copy: Sometimes it's easier to catch errors on paper than on a computer screen.
Your resume, and the skills on your resume, should be an accurate, truthful report of you, your work history and your abilities. But help out the hiring manager and recruiters by crafting it in a way that directly addresses their needs. That means, be thoughtful and be meticulous. The time and work you put into that will pay off when interview invitations come in.
Sources:
https://www.themuse.com/advice/writing-skills-examples-how-to-improve
https://www.wordstream.com/blog/ws/2014/08/07/improve-writing-skills
https://www.roberthalf.com/blog/writing-a-resume/8-skills-that-will-make-your-receptionist-resume-pop